Comfortable Skin Treatment You'll Want To Tell Your Friends About
ADDRESS
Lift Medical Aesthetics
15823 87 Ave
Edmonton AB T5R 4G7
Low Risk
Local anesthetic only; No cutting of skin; No stitches required. 
Minimal Downtime
With a non-surgical procedure your time for recovery is drastically reduced. Within a week you'll be back to yourself and seeing results.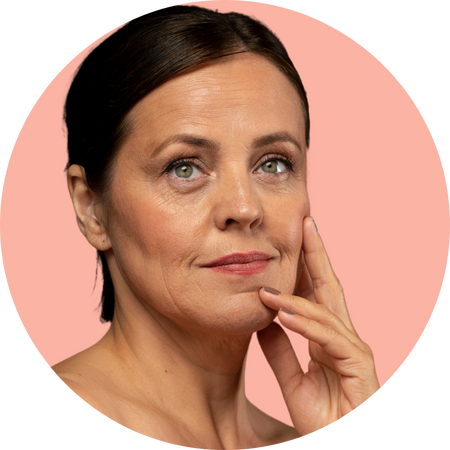 Cost Effective
Many cosmetic procedures cost thousands. Plexr Plus cost drastically less than other similar procedures.
Innovative
The technology is very precise so specific areas like the eyelids can be treated without touching or harming the skin.
Since the outcome of the procedure depends on your own body's response to the energy delivered, results can vary from person to person. Depending on the severity and your desired result, 1-3 sessions will be required, with an estimated 30% reduction with each session.
It is important to note, you may expect to experience swelling and mild discomfort for the first few days post-treatment. We recommend to use a topical cream to help the healing process and alleviate some discomfort. We highly recommend to also avoid sun exposure as much as possible.
Plexr Plus (or plasma soft surgery) is a non-surgical treatment used to lift the eyes (blepharoplasty), by treating the skin laxity. It is also used to improves scars, treats moles, skin tags and other unwanted superficial skin legions. Unlike surgical treatments for these problems, Plexr Plus does not require general anesthetic and recovery time is much shorter. 
Plexr Plus has a wide range of uses. The most popular is non-surgical blepharoplasty (eyelid lift), but it can also be uses for wrinkles/rytides, superficial skin lesions, scars, acne, and keloid scars.
Downtime Information
Downtime should be expect swelling for the first two – three days. Carbon spots or crusts on the tissue will last for 5-10 days.
A picture can provide you with a thousand words. This client went through the Plexr treatment and had outstanding results.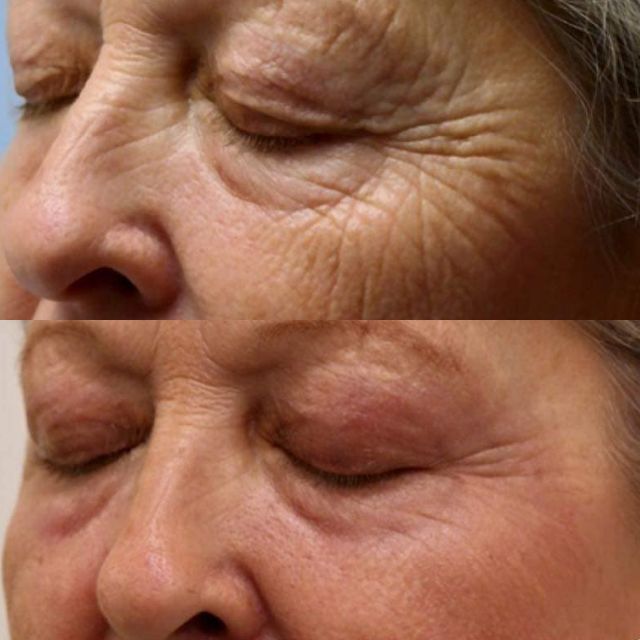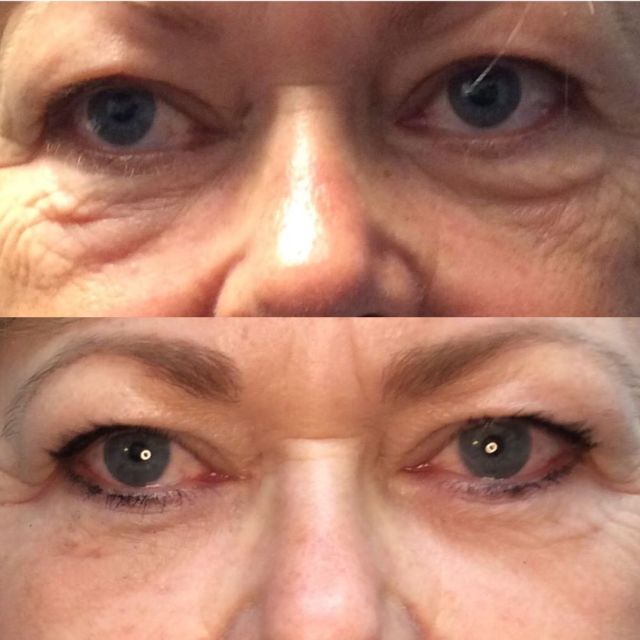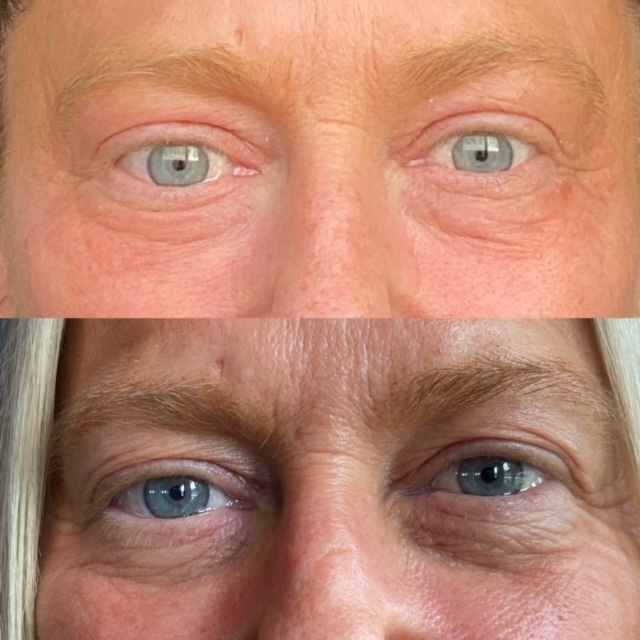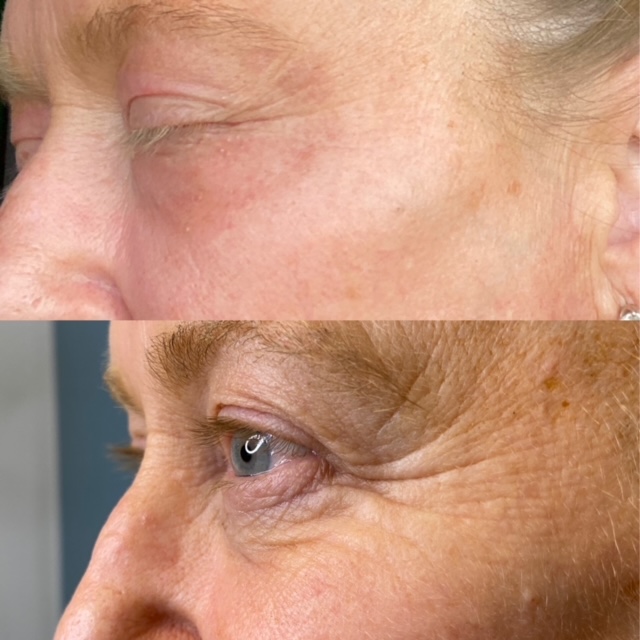 A big birthday was looming on the horizon for me and I really wanted to freshen up my face. I was noticing more heaviness to my eyes and just overall felt like my face needed a refresh. The Plexr treatment was the prefect solution for me. It tightened my heavy eyelids and also tightened my lower face. I feel so much better when I look in the mirror now. I feel like my face better reflects my inner youthfulness! Thank you Melisse!
I would look in the mirror and see hooded eyes, a mole on my nose and skin tags everywhere. I heard of the Plexr and loved the non-surgical direction. Melisse listened to my concerns and was a very calming and understanding presence. In an hour and a half I had two eyes done, forty skin tags removed and a mole removed. I was impressed at how relatively painless the procedure was. Healing was interesting, the first couple of days I was swollen, however that did not last long. It has been two months since the procedure and it continues to show improvement. I would recommend Melisse and the Plexr to anyone!